DRE Sponsor No. S0088
Real estate license courses:
Welcome to Cook School of Real Estate. We have been helping people to obtain their real estate license since 1985. During that time we have graduated over 2,000 students. Our system works. We have a 92% pass rate for the state exam. Our instructors are licensed practicing agents with many years of experience.
The online principles package is a comprehensive introduction to the real estate business in California. It covers every area of professional specialization and reviews all aspects of real property ownership and meets all the requirements to complete the Department of Real Estate license examination.
Obtaining your license is just the beginning to a successful career in real estate. Cook School of Real Estate will assist you in all real estate training needs. We are continually looking for new agents.
Our Office is located in the heart of Sacramento at 4305 Freeport Boulevard .
We may be reached by calling: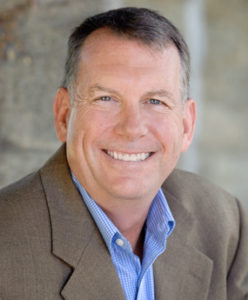 CalDRE Sponsor No. S0088
Larry Easterling
Manager/Broker Associate
OFC: (916) 451-6702
Cell: (916) 849-9431
DRE # 01343891
Email Larry
We are committed to your success!
Real estate careers:
Whether you're just newly licensed or a seasoned veteran, Cook Realty may have just the right opportunity for you. You already know to be successful takes commitment, hard work, time and dedication. There is no way around those cornerstones of achievement.Many of the new real estate business models today have left both consumer and agent lost and confused. From the multi-layered corporate brokers to the "teams and groups" with all the fee attachments, it's easy to see why so many agents have chosen Cook Realty as their professional home.
We enjoy both the name recognition of the big national companies and our agents still get the personal one to one attention they need and deserve. Your clients are provided aggressive marketing at our expense, not yours. Education, training and nationally known speakers are brought to you regularly. We've developed an innovative open house program designed to benefit our clients and put you in touch with buyers and sellers today…right now! The list can go on and on.
Founded in 1974, Cook Realty has prospered through a number of different markets and outlived all the "next big things." We are creative, resourceful, and approach old obstacles with fresh ideas. Yes, real estate is hard work, but, if you're not enthusiastic, energetic and positve about your current position, maybe it's time to contact us. Cook Realty, a place where professionals, clients and friends alike meet.